---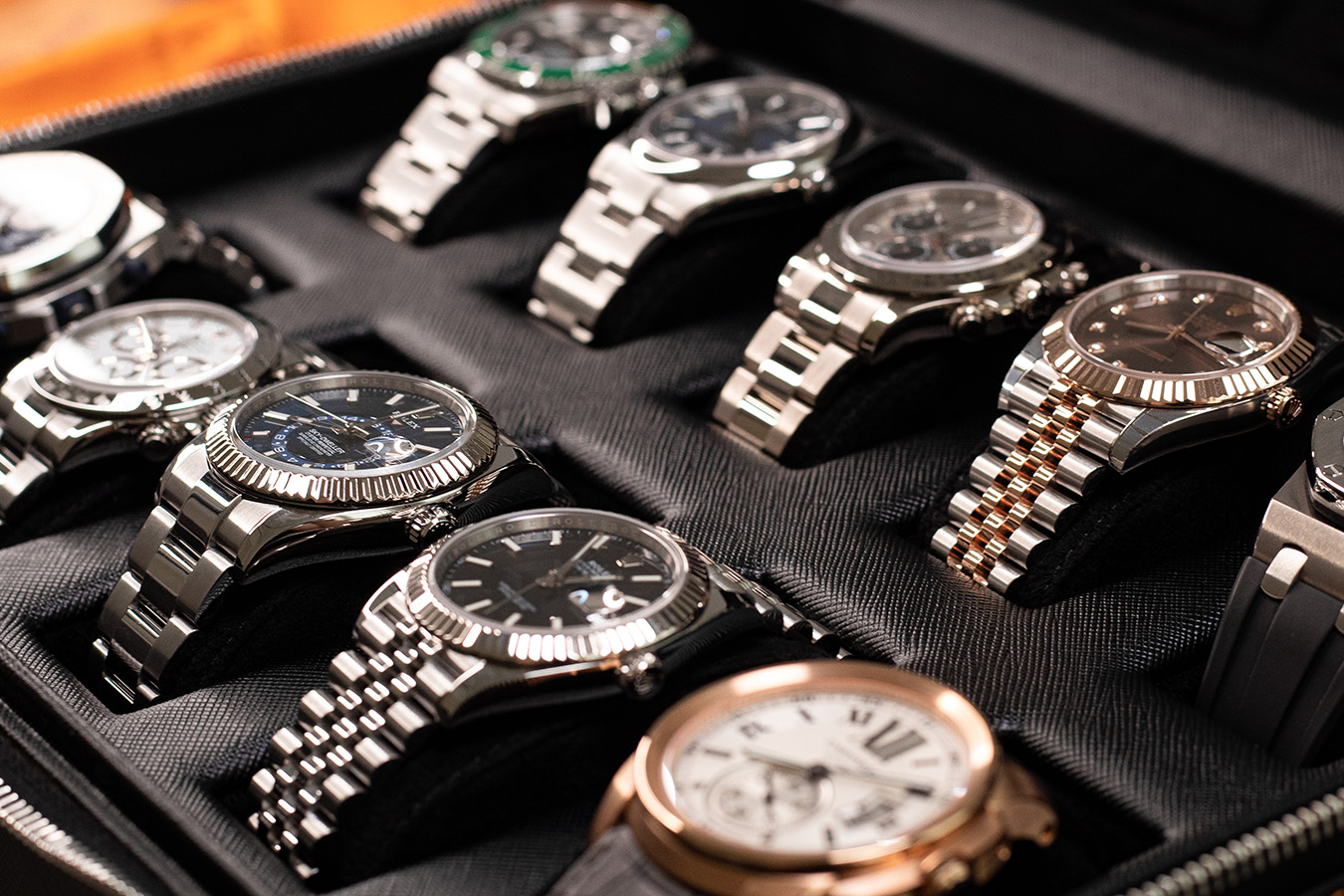 CHRONO 10:10 is an international company, one of the leaders among European watch dealers
We offer both new and used watches in perfect condition from leading Swiss manufacturers such as Rolex, Patek Philippe, Audemars Piguet, Hublot, Omega, Cartier and others. Chrono 10:10 specialists are engaged in the individual selection of any watch models, including those with high collection value, on your request, assessment of investment potential and delivery of the desired models in the shortest possible time.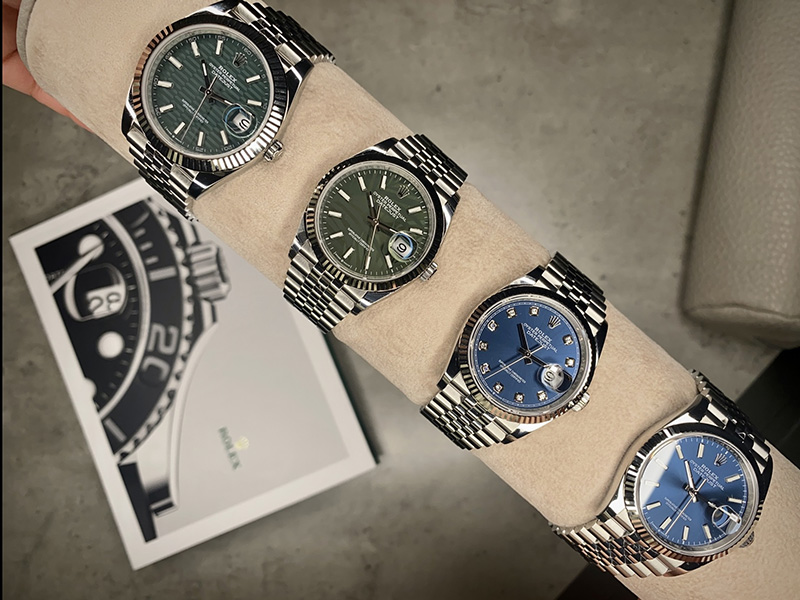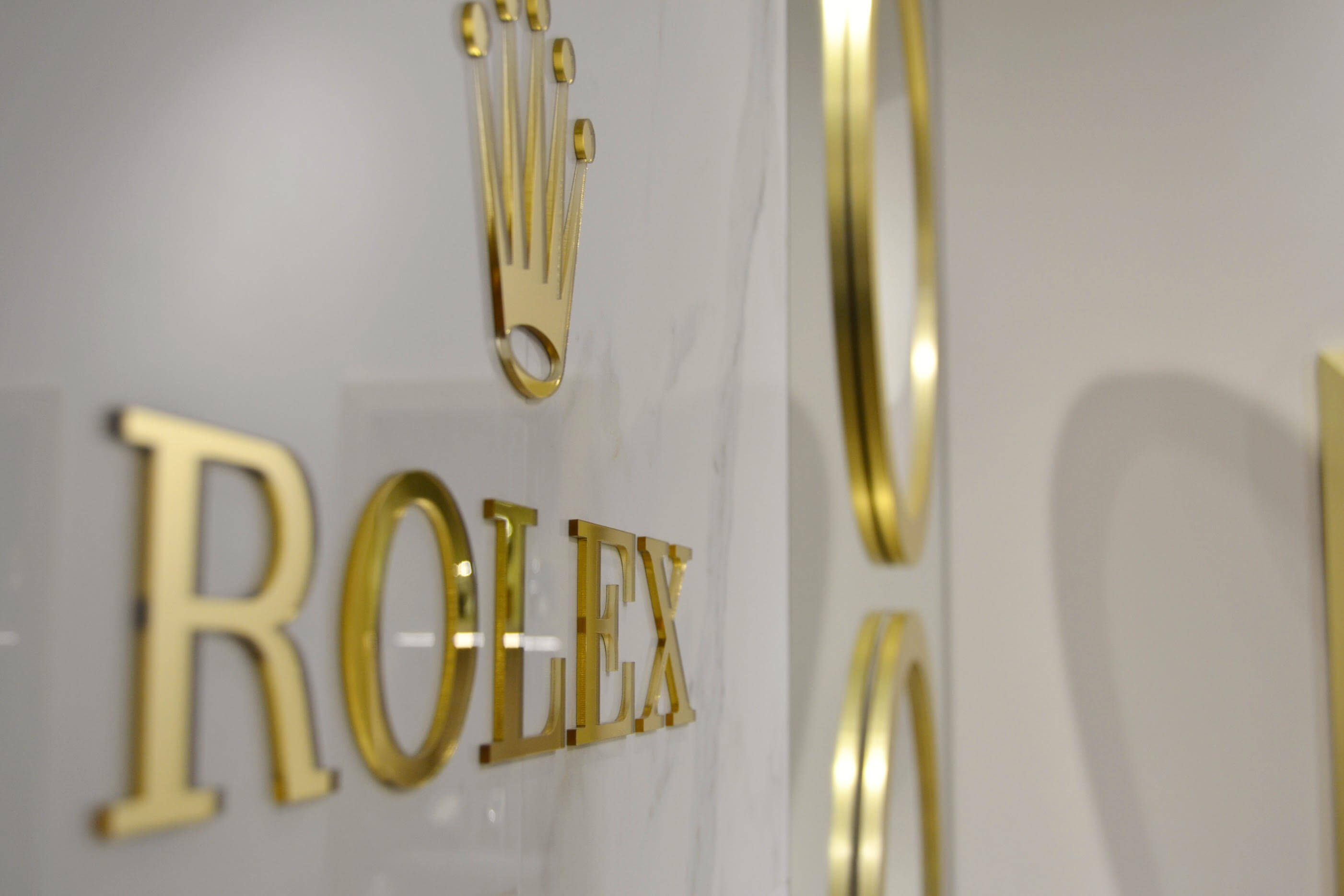 Swiss watch – it is a benchmark of quality, a sign of good taste, capacity and a reliable mechanism that has been in high demand for many decades. Precise movement, complex construction, elite metals and flawless appearance – all these distinguish the famous accessories and contribute to their continued popularity. A Swiss-made watch is also a profitable investment, as the price of used products does not fall even over time and the models practically do not lose in value.
Our company provides services for the purchase and commission sale of your watches, as well as the services of a certified service center.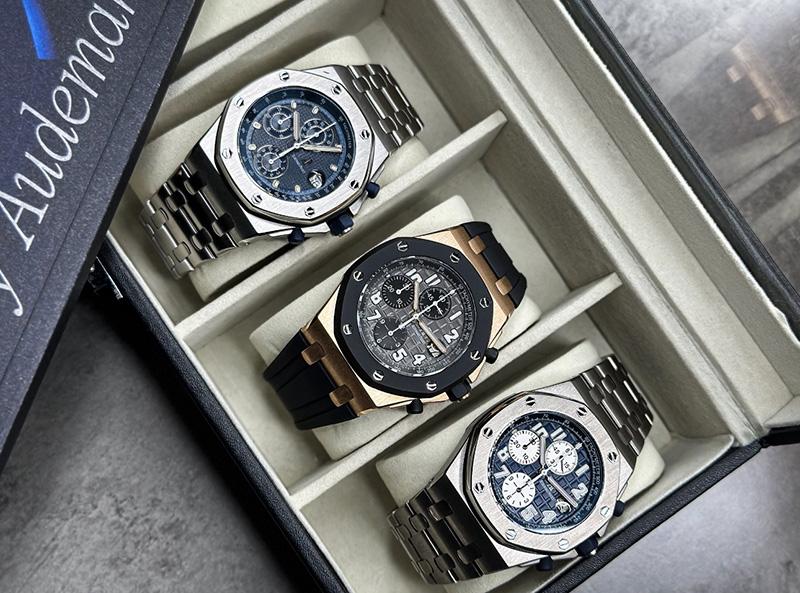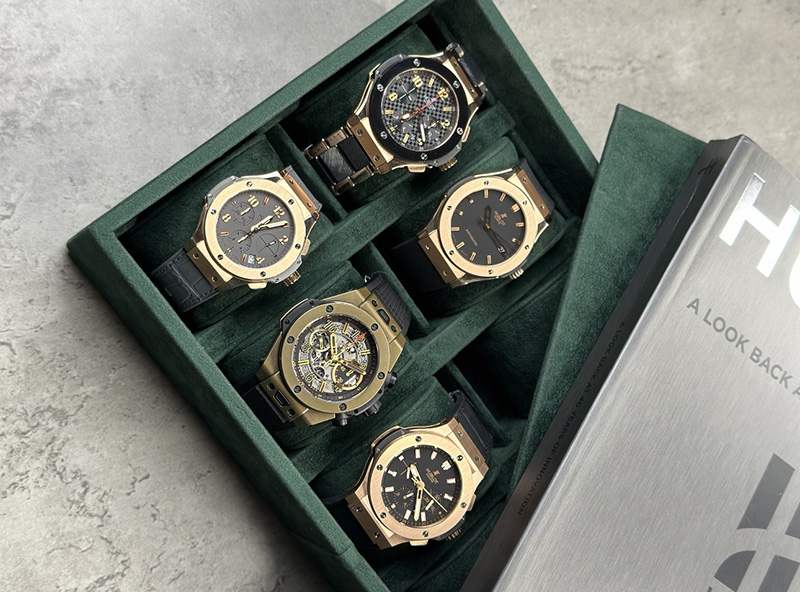 CHRONO 10:10 clients are our friends. Working in accordance with the current legislation of Ukraine, based on license #15103684, issued by the National Regulatory Committee in the field of financial services markets, we guarantee our clients the quality, reliability and transparency of all transactions. We are responsible for all goods sold. Every product that reaches us is checked for "purity"; and security at the bases of law enforcement agencies.
Our professionals will help you in all matters related to the purchase of a new watch, sale, exchange or pledge of yours. CHRONO 10:10 loves and cares for its customers. An individual approach to each – our creed We value your time and take into account all your wishes.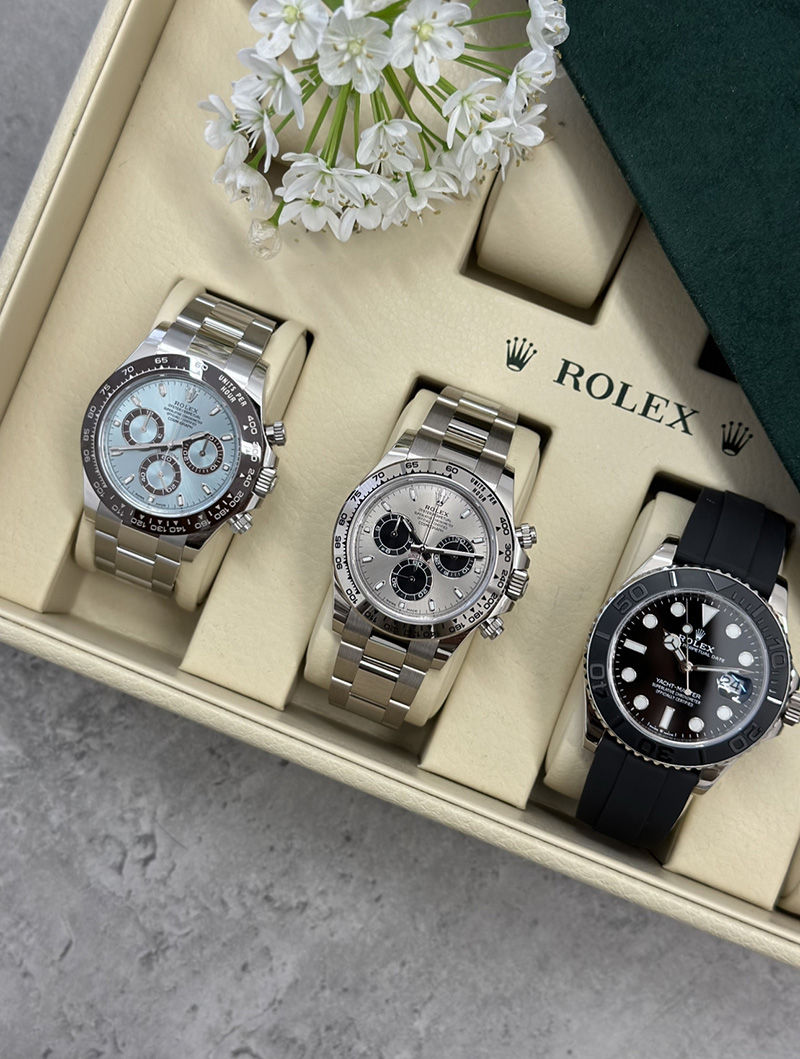 ---
Why choose us?
CHRONO 10:10 is one of the leading European dealers specializing in the sale of Swiss watches from leading manufacturers. We offer a wide selection of both new and used watches that meet the highest standards of quality and design. Our approach to the client is individual and comprehensive. We understand that buying a watch is a personal decision, so we provide professional advice and assistance when choosing the model that best meets your needs and budget. Our goal is to make the purchase process quick and easy for you. At CHRONO 10:10, we strive to provide you with the best possible service. We offer fast delivery, flexible payment terms and quality assurance for each watch. Our team is always ready to support you and answer all your questions. Trust the professionals at CHRONO 10:10 and find your perfect watch!
The world secondary market of elite Swiss watches shows active growth dynamics from year to year. In contrast to Ukraine, which is still only standing on the threshold of such development, slowly overcoming many prejudices against buying watches that have been in use.
In Europe and America, there are many specialized stores, which are often located next to the boutiques of official dealers, where you can buy a supported Swiss watch. Today, the market circulation of such an elite watch in developed countries is impressive in its scale, since Europeans most often seek to buy a used Swiss watch, and there are a number of good reasons for this. The first reason is very expected, it is the price. After buying a new watch and taking a step with it from the store, you lose, depending on the brand and model, from 10 (which is very rare) to 50% of their value. What can you say about a watch bought on the secondary market. In this case, you will only lose about 5%. In addition, on the secondary market, you can find rare or vintage models that have been discontinued for a long time, and even buy a collector's watch at a very good price that will increase over the years. For example, when Patek Philippe discontinued the Nautilus 5980 model and started producing the new 5990, the eightieth immediately surpassed the ninety-eighth in value. Or when Rolex discontinued the famous GMT Master in the so-called Pepsi color in steel, the price for them increased dramatically. It was impossible to buy this model in official boutiques, and the secondary market, of course, immediately reacted with a sharply increased price. Just recently, at Baselworld 2018, Rolex, not wanting to lose profits, returned to the production of this model, but already with a Jubilee bracelet. It happens that the primary market does not always have a specific watch model. For example, today it is very difficult to buy a steel Rolex Daytona from an official dealer, the waiting time is 3-5 years! At the same time, the secondary market offers a fairly large range of such watches. Unfortunately, many people in Ukraine still have a conservative attitude towards a watch that someone used to wear it. At the same time, apartments and cars are actively bought from us on the secondary market. Although financial investments in repairing an apartment or arranging a car are incomparably higher. A watch is much more durable than, for example, a car, and its value can only increase with age. In addition, the watch case and bracelet are easy to clean, the sapphire glass is practically scratch-free, the leather strap can be bought new, and the mechanism of prestigious Swiss companies has a resource of 50-100 years or more. Naturally, there are certain dangers in buying a watch on the secondary market. In this question, the word "where" becomes the main word. When buying a watch from an ad, second-hand, you are likely to encounter an unscrupulous seller, and in this case you risk buying either a fake watch, or a watch with fake documents, or a watch in which the original movement was replaced by a short-lived fake, or a watch , which take place in a criminal case. Therefore, the only correct decision is to buy a watch in a specialized store, where specialists check the authenticity of the mechanism, whether the watch has company documents issued at the time of the first purchase. The store also carries out pre-sale preparation and inspection of the technical condition. Conducting an examination allows you to reveal both the authenticity and the condition of the mechanism, the history of repairs, if any. It is very important that when you buy a watch from a store, you get a guarantee against all the risks listed above. You have someone to complain to, and if there is a problem, it will be handled by the store that sold the watch. It should also be mentioned that today the secondary market offers a large number of new watches. As a rule, this is a watch that was received as a gift or purchased as a collection item. Choosing and buying a watch is like buying a work of art, the value of which only increases over time. Finding and buying a real treasure is often only possible on the secondary market. The CHRONO 10:10 store, following the European approach to working with watches in the secondary market, bears full responsibility for the sold goods. In addition to the goods receipt, the buyer receives a warranty card. We confirm the originality of the origin of watches and spare parts, guarantee the accuracy of movement and the absence of a criminal past. If necessary, the watch that comes to us undergoes ultrasonic cleaning and proper polishing. We employ the best watchmakers of Ukraine who specialize in Swiss mechanisms. CHRONO 10:10 bears full responsibility for the goods sold. You can trust us!
---