---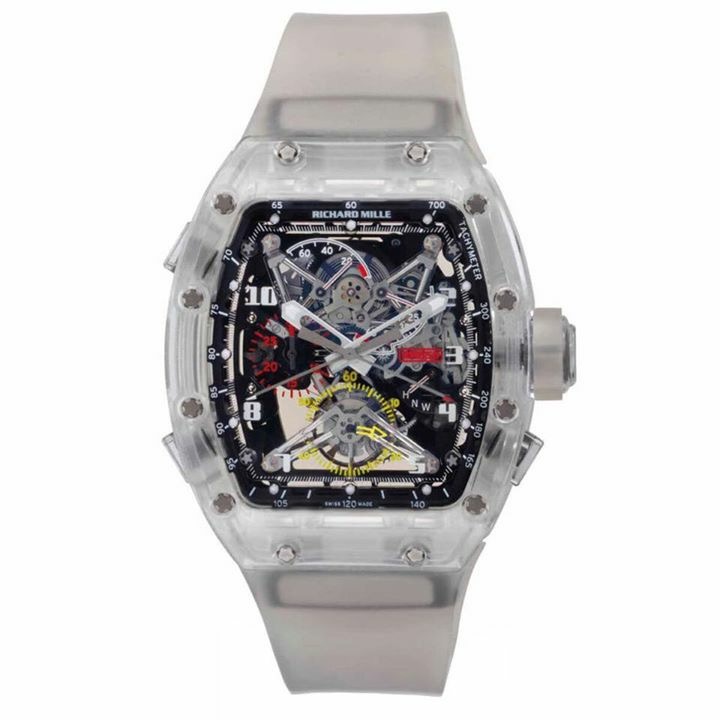 10 June 2019
In the world of Swiss watchmaking, tradition sets the pace for the market. Brands like Patek Philippe and Rolex are often called industry kings in both retail and auctions.
But a new generation of watchmakers is changing the age-old order. At the head of new trends is independent watchmaker Richard Mill, who creates futuristic watches that have become a symbol of wealth. Why exactly did the Richard Mille brand become so popular among watch fans?
- Richard Mill founded the brand of the same name in 1999 with the support of the Audemars Piguet brand in order to manually create watch movements with technical innovations.

- In 2001, the Richard Mille RM001 model appeared, in which there is no gold, diamonds or other precious stones. This watch is an exceptional technique. They came out in a limited edition of 80 copies and were sold at a price of 159 thousand euros apiece.

👆 By the way, in 2017, the RM056 model was sold for £ 1.2 million at Christie's auction.

- Richard Mille is called "the watch of billionaires," they adorn the wrists of very rich and famous people💰

- Richard Mill, creating the aesthetics of his models, was inspired by automotive design. As Forbes wrote, acquiring a Richard Mille watch is the equivalent of "buying a miniature sports car for your wrist." Mill himself said: "I want people who see my watch to say" wow! "

- Annually less than five thousand hours of Richard Mille are produced, many in a limited edition. For a young brand, this is a large volume of production, but demand is constantly ahead of it. High auction prices continue to reflect this trend. For example, the RM52 Tourbillon model was released in a very limited series - only six copies, and it could be purchased only in the Asian market.

- Visually, Richard Mille watches look very bulky, but in fact, their weight is an average of 40 grams

What do you think about this brand?
---
---