---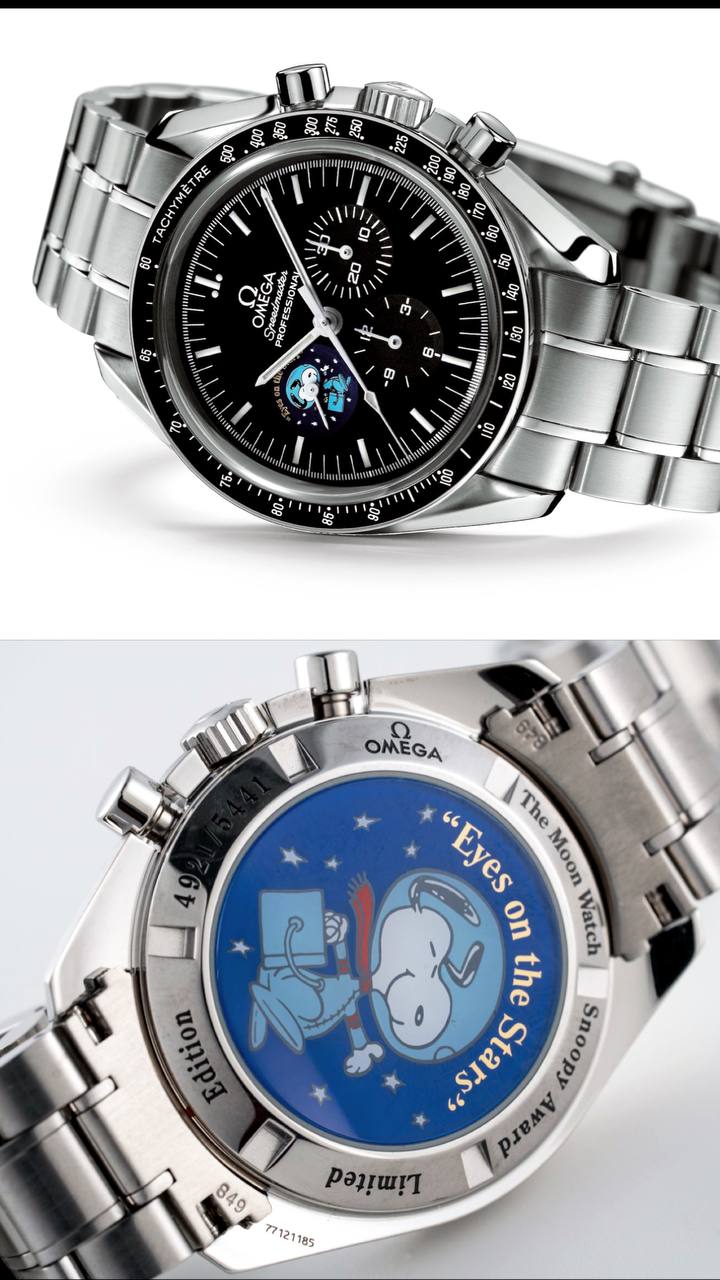 23 April 2023
The Omega SpeedMaster Snoopy was born from a collaboration between Omega and NASA in 1970.
During the Apollo 13 mission in 1970, the crew encountered a serious problem that put their lives at risk. The spacecraft had an explosion that caused many problems and disruptions in the system
Thanks to the work of the crew and the support of the team on the ground, they returned to the ground in complete safety.
Omega was an integral part of this mission, as it was the SpeedMaster that helped the crew control time and complete their mission.
In recognition of this important moment, Omega launched a special edition of the SpeedMaster Snoopy in 2003. They were created in limited quantities, only 5441 copies.
The dial features a drawing of Snoopy, a cartoon character from the comics by Peter Schultz, which makes you think about the significance of this mission and the contribution of Omega watches to space exploration 🚀
A meaningful slogan is engraved on the back of the SpeedMaster Snoopy watch: "Eyes on the stars" (eyes on the stars) 🤩
The Omega SpeedMaster Snoopy has become a real treasure for collectors and watch lovers.
---
---